Privacy Policy
Highlands Lather, LLC. recognize the importance of protecting the privacy and personal information you provide to us. Accordingly, we have developed this Privacy Policy. In order for you to understand how we collect, use, and otherwise manage the personal information you entrust to us. The following outlines our Policy.
If you should have further concerns or questions feel free to contact us here.
Privacy
Policy Language
This Policy is written in the English language. We do not guarantee the accuracy of any translated versions of this Policy. To the extent that any translated versions of this Policy conflict with the English language version, the English language version of this Policy shall control.
Collection of Personal information
Information you provide to us:
Highlands Lather will collect personal data from you directly when you interact with our Service, contact us, use our services, create an account, subscribe, share produce reviews, sign up to receive offers or emails from us, or purchase our products.
Information we obtain indirectly
We may receive personal data about you from our third-party affiliates or partners and from marketing companies that provide us with such information as a part of their relationship with us. 
We may combine this with data that we already have collected about you. Such collected data could include contact details (such as email address) and previous purchase history or interests.
Information collected automatically
When you use our Service we collect certain information about you automatically through our use of cookies and similar technologies.
Categories of Personal Information and Purpose for Collection
Highlands Lather only collects and processes the minimum amount of personal information from you that is necessary to the purposes of our information processing activities and retains such information only if required to fulfill such purposes. Our information processing activities include conducting our business, customer communications and support, user verification, payment processing, shipping, quality management services, Site maintenance, and improvements, and complying with legal requirements. Where applicable, if Highlands Lather intends to further process your personal information for a purpose other than that for which the personal information was initially collected, Highlands Lather shall, prior to such processing, provide you with any relevant information on such additional purpose, and, to the extent required by applicable law, obtain your consent for this.
Highlands Lather collects the following categories of personal information: (1) contact information including your name, email address, street address, city, state, zip code; (2) authentication information, including the user name and password that you use to register an account on the Site; (3) financial information for payment processing purposes; (4) comments, reviews, suggestions; (5) personal characteristics including age, date of birth, gender, marital status, and nationality; (6) personal preferences including product preferences, online preferences, and interests; (7) online behavior information including online activity, preferences, and time spent viewing features; and (8) IP address or mobile network information.
Financial Information
We use third-party processors to collect payment information, such as a valid credit card number, type, expiration date, or other financial information, to process payments for customer transactions. This information is required to be submitted as part of our checkout process. We do not have access to any of this financial information; it is submitted directly to our third-party payment processing company (the "Payment Processor"), which uses the information to process your payment. The use and storage of that information are governed by the Payment Processor's applicable terms of service and privacy policy.
Disclosure of Personal Information
Third Parties Providing Services on Our Behalf. We may share information with Service Providers, such as the Payment Processor, who perform services and functions on our behalf to support our interactions with you. These Service Providers may assist with technical operation of our Site, provide analytics, process orders, transactions and payments, or provide customer service. We may also share non-identifying information, such as aggregate statistics or usage information, with third parties.
Your Consent to Have Your Personal Information Shared. In connection with your use of the Site, you may be asked to opt-in to receive informational or marketing offers, or to otherwise consent to the sharing of your information with a third party, including social networking sites such as Facebook Instagram, or Twitter. If you agree to have your personal information shared with a third party, your personal information will be disclosed to the third party and will be subject to the privacy policy and business practices of that third party.
Legal Disclosure. We may transfer and disclose information, including your personal information, usage information and device identifier, (including IP address), to third parties to comply with a legal obligation; when we believe in good faith that the law requires it; at the request of governmental authorities conducting an investigation; to verify or enforce our agreements, terms of use, or other applicable policies; to respond to an emergency; or otherwise to protect the rights, property, safety, or security of third parties, visitors to our Site, or the public. 
Do Not Track Signals, Cookies, and Other Technologies
We may use cookies, web beacons, pixel tags, mobile analytics software, log files, or other technologies to collect certain information about your online activity and interactions with our emails, online and mobile advertisements, and to allow us to keep track of analytics and certain statistical information that enables Highlands Lather to improve our services and provide you with more relevant content and advertising offered by Highlands Lather, or through or linked from our services. You may, however, disallow receiving cookies at any time through your web browser. It is not our intention to use cookies to retrieve information that is unrelated to our Site or your interaction with our Site.  At this time, we do not respond to browser "do not track" or "DNT" signals.
Children's Privacy
Highlands Lather's Services, including this Site, are not targeted for use by children. Highlands Lather will never knowingly request or collect personal information from any child. If you are under eighteen years old, please do not provide your information on our Site. Upon notification that a child has provided us with personally identifiable information, we will delete the child's personally identifiable information from our records. If you believe we might have any information from a child, please contact us at support@highlandslather.com.
Special Note to California Residents
If you would like to submit a Consumer Request, you can contact Highlands Lather at support@highlandslather.com. If you choose to submit a Consumer Request, you must provide us with enough information to identify you and enough specificity on the requested data. Highlands Lather will only use the information it receives to respond to your request. Highlands Lather will not be able to disclose the information if it cannot verify that the person making the Consumer Request is the person about whom we collected information, or someone authorized to act on such person's behalf.
"Personal information" means information that identifies, relates to, describes, is capable of being associated with, or could reasonably be linked, directly or indirectly, with a particular consumer or household. "Personal information" does not include publicly available information.
Request to Access. You may submit a Consumer Request to obtain a copy of or access to the personal information that Highlands Lather has collected on you. 
Request to Know. You may submit a Consumer Request to receive information about Highlands Lather's data collection practices. You may request information on the categories of personal information (as defined by California law) Highlands Lather has collected about you; the categories of data collection sources; Highlands Lather's business or commercial purpose for collecting or selling personal information; the categories of third parties with whom Highlands Lather shares personal information if any; and the specific pieces of personal information we have collected about you.
Please note that the categories of personal information and sources will not exceed what is contained in this Policy. Additionally, Highlands Lather is not required to retain any information about you if it is only used for a one-time transaction and would not be maintained in the ordinary course of business. Highlands Lather is also not required to reidentify personal information if it is not stored in that manner already, nor is it required to provide the personal information to you more than twice in a twelve-month period.
Request to Delete. You may request that Highlands Lather delete your personal information. Subject to certain exceptions set out below we will, on receipt of a verifiable Consumer Request, delete your personal information from our records and direct any service providers to do the same. Please note that we may not delete your personal information if it is necessary to:

Provide a good or service requested by you, or reasonably anticipated within the context of our ongoing business relationship with you, or otherwise perform a contract between you and us;
Detect security incidents, protect against the malicious, deceptive activity, and take all necessary and appropriate steps to mitigate current and future risk;
Debug and repair internal information technology as necessary;
Undertake internal research for technological development and demonstration;
Exercise free speech, ensure the right of another consumer to exercise his or her right of free speech, or exercise another right provided for by law;
Comply with the California Electronic Communications Privacy Act;
Engage in public or peer-reviewed scientific, historical, or statistical research in the public interest that adheres to all other applicable ethics and privacy laws, when our deletion of the information is likely to render impossible or seriously impair the achievement of such research, provided we have obtained your informed consent;
Enable solely internal uses that are reasonably aligned with your expectations based on your relationship with us;
Comply with an existing legal obligation; or
Otherwise use your personal information, internally, in a lawful manner that is compatible with the context in which you provided the information.
Special Notice For Nevada Residents 
Highlands Lather does not sell, rent, or lease your personally identifiable information to third parties. However, if you are a resident of Nevada and would like to submit a request not to sell your personally identifiable information, you may do so by emailing us at support@highlandslather.com.
Linked Sites
The Site may contain links to third-party owned or operated websites, including, without limitation, social media websites (each a "Linked Site"), as a convenient method of accessing information that may be useful or of interest to you. This Policy and the practices that we follow under this Policy do not apply to Linked Sites. We are not responsible for the content, accuracy, or opinions expressed on any Linked Site or for the privacy practices or security standards used by third parties on such Linked Sites. These Linked Sites have separate privacy and data collection practices, and we have no responsibility or liability relating to them.
You understand and agree that by clicking on a link to a Linked Site, you have left our Site and this Policy, as stated on the Site, is no longer in effect. 
User Content 
Some features of the Service may now or in the future allow you to provide content, such as written comments or reviews, or interactive responses to content such as quizzes, to be published or displayed on public areas of the Site ("User Content"). Be careful about giving out information in public areas of the Service, such as commenting on our blog. The information you share in public areas may be viewed by any user of the Service. We cannot control the actions of other users of the Site with whom you may choose to share your User Content.
Opting Out

of

Emails
When you register, subscribe create an account, sign up to receive offers or emails from us, or otherwise communicate with is through our Service, you may "opt out" of receiving future communications from us for direct marketing purposes by indicating that you decline such communications. You may choose to have your name taken off of our email list after you have registered or provided additional information by emailing us at support@highlandslather.com.
Security of Your Information
If you choose to provide us with your personal information, you understand that we are transferring it to Highlands Lather's locations and systems in the United States. Highlands Lather has safeguards and security controls in place to protect your personal information. This includes appropriate technical and organizational measures to protect the personal information (i) from an accidental or unlawful destruction, and (ii) loss, alteration, unauthorized disclosure of, or access to the data.  Please be advised, however, that while we take reasonable security measures to protect your personal information, such measures cannot be guaranteed to be secure. Highlands Lather cannot promise or guarantee that hackers, cybercriminals, or other unauthorized third parties will not be able to defeat our security, and improperly collect, access, steal, or modify your personal information.
The security of your Highlands Lather website account relies on your protection of your user profile information. You are responsible for maintaining the security of your user profile information, including your password and for all activities that occur under your account. You may not share your password with anyone.  We will never ask you to send your password or other sensitive information to us in an email, though we may ask you to enter this type of information on a Highlands Lather Site. Any email or other communication purporting to be from one of our websites requesting your password or asking you to provide sensitive account information via email, should be treated as unauthorized and suspicious and should be reported to us immediately by using the "Contact Us" feature of our website. If you believe someone else has obtained access to your password, please change it immediately by logging in to your account and report it immediately by using the "Contact Us" feature of our website or by emailing support@highlandslather.com.
SMS/MMS Mobile

Messaging

Marketing Program
If you opt-in to Highlands Lather's Mobile Messaging Program, as defined in our Terms of Use, we will only use information you provide through the Program to transmit your mobile messages and respond to you, if necessary. This includes, but is not limited to, sharing information with platform providers, phone companies, and other vendors who assist us in the delivery of mobile messages.  WE DO NOT SELL, RENT, LOAN, TRADE, LEASE, OR OTHERWISE TRANSFER FOR PROFIT ANY PHONE NUMBERS OR CUSTOMER INFORMATION COLLECTED THROUGH THE PROGRAM TO ANY THIRD PARTY. However, as with all information collected by Highlands Lather', we reserve the right at all times, to the extent permitted by law, to disclose any information as necessary to satisfy any law, regulation or governmental request, to avoid liability, or to protect our rights or property. When you complete forms online or otherwise provide information in connection with the Program, you agree to provide accurate, complete, and true information. You agree not to use a false or misleading name or a name that you are not authorized to use. If, in Highlands Lather's sole discretion, we believe that any such information is untrue, inaccurate, or incomplete, or you have opted into the Program for an ulterior purpose, we may refuse you access to the Program and pursue any appropriate legal remedies.
California Civil Code Section 1798.83 permits Users of the Program that are California residents to request certain information regarding our disclosure of the information you provide through the Program to third parties for their direct marketing purposes.  To make such a request, please contact us at support@highlandslather.com. 
Changes to the Privacy Policy
We may amend this Policy from time to time. Use of information we collect now is subject to the Policy in effect at the time such information is used. If we make changes in the way we collect or use information, we will notify you by posting an announcement on the Site or sending you an email. A user is bound by any changes to our Policy when he or she uses the Services after such changes have been first posted.
How to Contact Us
We want to assure you that Highlands Lather is dedicated to protecting the confidentiality and security of your personal information. Please feel free to contact us at any time if you have any questions or comments about this Policy.
You can contact us or otherwise communicate your privacy concerns by emailing us at support@highlandslather.com or by mail at:
Highlands Lather LLC.
c/o Data Protection Officer
PO Box 697
Pikeville, NC 27863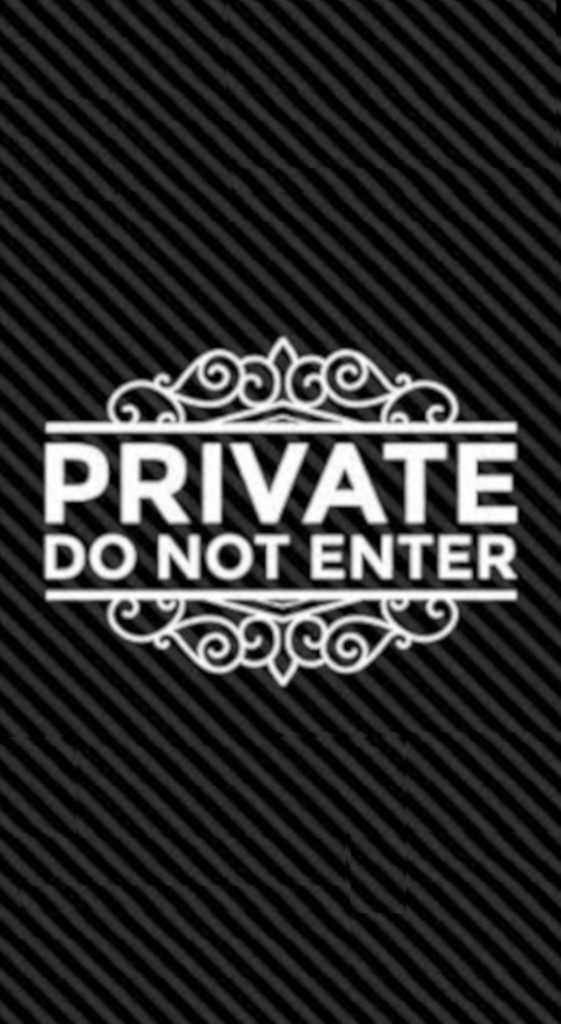 Highlands Lather Privacy
FREE SHIPPING for Orders Over $40.00
Follow Highlands Lather around the Web